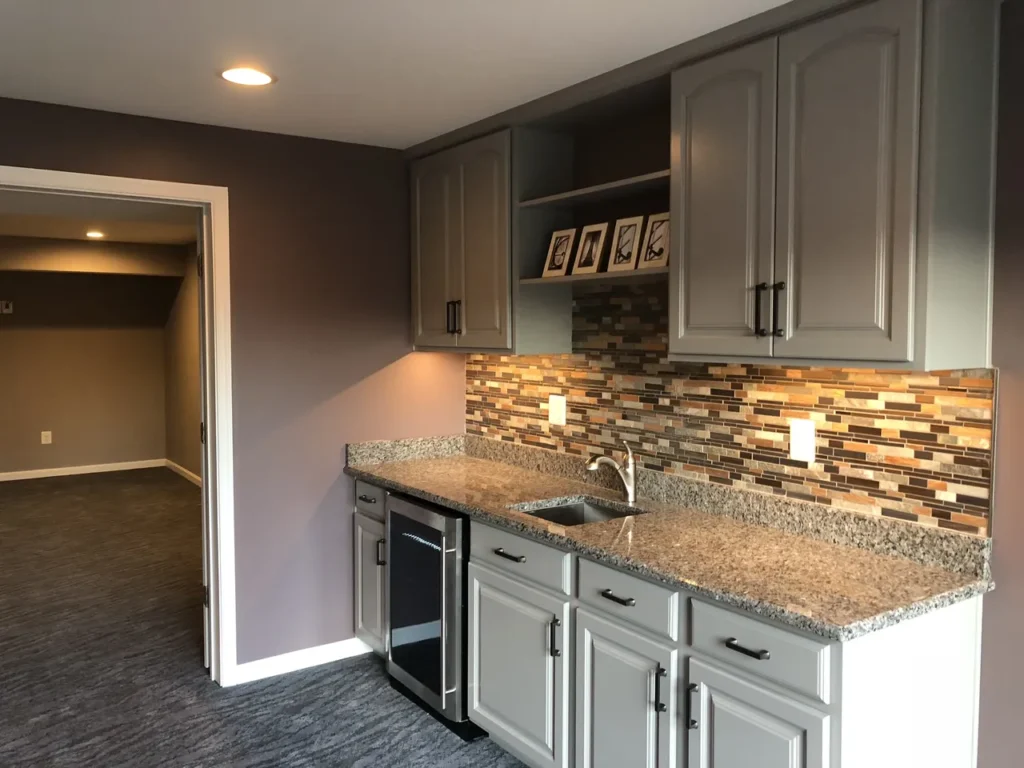 Add a Kitchenette To Your Basement
Many people turn their finished basements into expanded living spaces. If you're planning to have long-term guests, make the space more comfortable for them by adding a kitchenette or a full kitchen. There are many good reasons to do this.
Improve an In-Law Suite
If you turned your basement into a living space for visiting relatives or live-in family members, make it homey with a kitchenette. A few small cabinets, counter space, and some basic appliances will make it easy for them to cook their own meals. Consider adding a refrigerator, microwave, hot plate, and toaster oven. They'll be able to make simple meals without having to use the upstairs kitchen.
Entertaining Made Easy
If you have parties on your patio, use your basement kitchen for easy storage and serving of your food. Stash drinks in the refrigerator, and use the oven to keep food warm. You can serve your guests without having to dash upstairs to the kitchen and back every time. A second kitchen is ideal for big holiday dinners when you never seem to have enough oven space for every dish.
Rent It Out
If you plan to rent out the basement as a separate apartment, you'll need a more complete kitchen. Install a full-sized refrigerator, cabinets, a countertop, and an oven. You can find small ovens designed for small apartments that are perfect for kitchen additions. Make space even more appealing by installing a small washer and dryer.
Make Your Cave Cozy
Did you turn your basement into your own personal den? If you've got the ultimate party center down there, add to the fun with a full kitchen. Use it to make and serve appetizers on game day or cook up a bunch of pizzas for movie night. A kitchen is a perfect place to stash drinks and mixers, and it's an ideal location for mixing cocktails.
Keep the Kids Corralled
Is one of your children having a birthday bash? Keep the noise and mess under control by using your basement kitchen. Use the rest of your finished basement or your outside patio for games and other party activities.
Repairs and Rehabbing
Are you putting your home through some major repairs? If you're rehabbing the upper parts of your house, you may find you have to stop using your kitchen for a few days or weeks. If you don't want to order delivery every night, you'll find a second kitchen extremely useful.
Talk To the Experts at Loudoun Basements
There are many good reasons to install a kitchenette or full kitchen in your basement. When you decide to start, talk to the experts at Loudoun Basements. Our six-step basement refinishing process allows us to deliver beautiful basements, and we do it on time and on budget.
We've helped many families in Loudoun County create basements they enjoy showing off. Contact us to learn more!