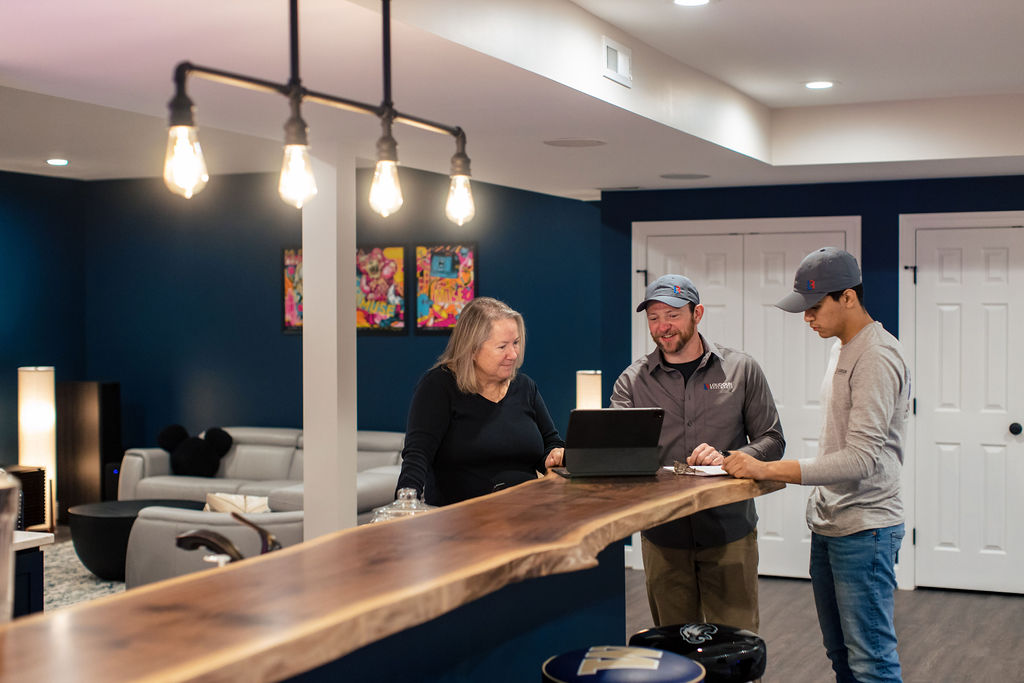 KEEPING THINGS ROLLING
OUR PHILOSOPHY
We now offer virtual appointments for you
HOW WE DO BUSINESS
At Loudoun Basements, we want to help you through one of the most fulfilling investments you will ever make in your home. Daniel loves to help people from all over Loudoun County turn unused space into a beautiful center of activity.
Daniel wants to ensure that Loudoun Basements' work is impeccable and that no clients ever slip through the cracks. That's why he keeps an open line of communication between you and his on-site crews. He manages all projects himself, from checking plans and scheduling inspections to updating clients and preparing for the next steps.
With Loudoun Basements, you won't be shuffled from one sales representative to the next to answer a simple question. Any questions or concerns can be taken directly to Daniel, the owner. If you have any new ideas, concerns about pricing, or even want to check on scheduling, Daniel is the expert you need to speak with.
With 20 years of remodeling and project management experience, Daniel will ensure you enjoy a stress-free project and love your finished basement!