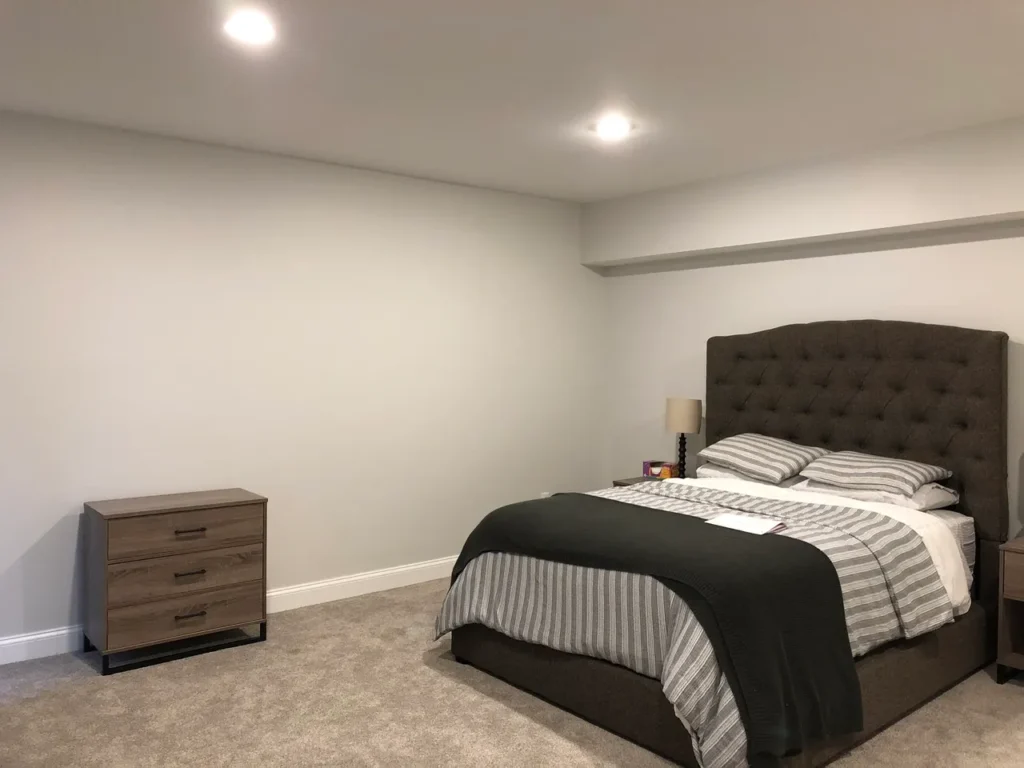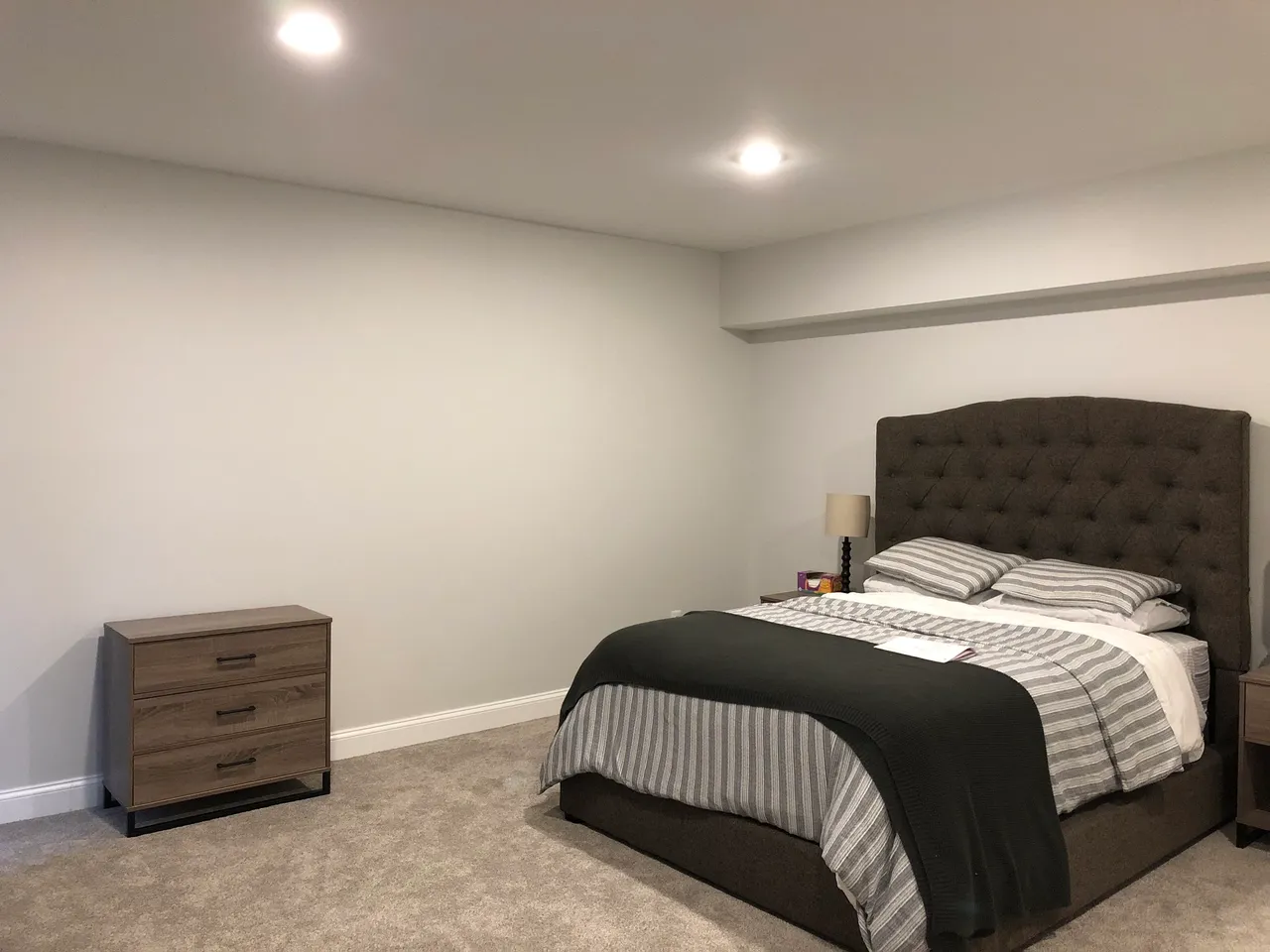 Basement Bedrooms
Finishing your basement gives you a whole new floor of livable space. When you list your home for sale, can you count the basement bedroom? Here's what Virginia law says.
Requirements for a Bedroom
Virginia uses the International Residential Code (IRC) to determine what qualifies as a bedroom.
• Size: A bedroom must have 70 square feet of space and a ceiling that is at least 7 feet high.
• Exits: A bedroom must have an exit that can serve as an emergency exit. This can be a door or a window.
• Window: The window must be at least 24×20 inches and no more than 44 inches from the floor. It must be a window you can open, and it can't have bars or grates.
• Door: A bedroom must have its own door. It isn't considered a bedroom if you can only get to it through another bedroom.
• HVAC: The bedroom must have natural ventilation and a heat source that is part of the main house.
The IRC says, "Basements, habitable attics, and every sleeping room shall have at least one operable emergency escape and rescue opening." It also states that "Emergency escape and rescue openings shall open directly into a public way, or to a yard or court that opens to a public way."
Is a Closet Required in a Bedroom?
No. In Virginia, you don't need to have a closet in a room for it to qualify as a bedroom. The Federal Housing Administration (FHA)'s lending regulations once required a closet in every bedroom, but that rule is no longer in effect.
Can You Advertise It in Your Listing?
Many people wonder if they can list all their home's bedrooms in a real estate listing. If your basement bedroom matches all the qualifications required for a bedroom, you can include it in the description of your home. For instance, if you have three upstairs bedrooms and one in your basement, you can legally describe your home as a four-bedroom.
If it doesn't, you can't specifically call it a bedroom, but you can make it clear that there's a spare room there. You can say you have a finished basement with a "bonus bedroom" or "in-law suite."
What If You're Renting It Out?
If you're renting out the room or the entire basement, it's fine to advertise it as a bedroom or basement apartment. The requirements for a real estate listing don't apply to room rentals.
What About the Septic System?
The size of a septic system is based on the number of bedrooms—not the number of bathrooms—in a house. If you add a bedroom, you may have to enlarge your system.
Build Your Basement Bedroom
If you want to enjoy a new bedroom in your finished basement, call the experts at Loudoun Basements. We offer free estimates and your choice of virtual or in-home consultations