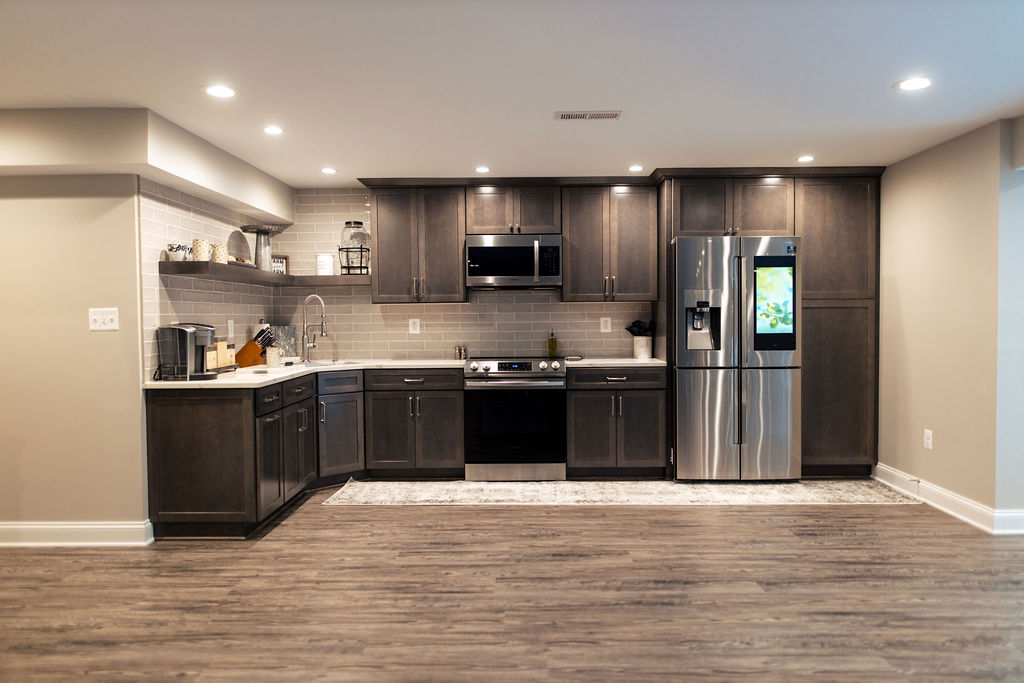 What is the right Appliance for a Basement?
Basement kitchens have become popular places for homeowners to hang out with friends and family members. When you buy appliances for your downstairs kitchen, consider these tips.
Decide What You Want from a Basement Kitchen
Why do you want a basement kitchen? Do you want to create a standalone basement apartment that you can use for guests or rent out for money?
Is your kitchen going to be part of an entertainment center for parties and gatherings? In those cases, you'll need a kitchen equipped with a refrigerator, stove, and sink.
Do you want a kitchen that's a cozy gathering spot for drinks and snacks during movie night or game night? Maybe you're using your basement for long-term visitors, and you want to give your guests a small space where they can make meals without having to use the main kitchen.
You might want a small kitchenette that includes a sink, counter space, and a microwave.
Choose a Dry or Wet Bar
Many people put bars in their basements. If you do, consider whether you want a wet bar or a dry bar. A wet bar has a sink and running water. It gives you a lot of flexibility when making drinks because you can run water, hook up a small dishwasher, or wash glasses right at your bar.
A dry bar doesn't have as much flexibility, but it can still be very useful. You won't have to run water lines, and you can still enjoy it fully with a small refrigerator to hold soft drinks, beer, and wine. A small cabinet can stash glassware and mixers.
If you opt for a dry bar, consider adding a countertop ice maker. You'll have ice without the hassle of running a water line.
Don't Forget the Ventilation
When you cook, you create smoke and fumes. Your basement kitchen will require proper ventilation. Add an electric hood fan to your stove to get rid of smoke and odors from your kitchen.
There are two choices. Ducted hood fans connect to the main house ducts. They disperse the fumes outside. Ductless hoods purify the smoke before circulating it back into the room.
Use Small Appliances
Most basements don't have room for a full-sized kitchen that's as large as your main upstairs kitchen. Fortunately, you can find appliances that come in smaller sizes. Here are some ideas for saving space while creating an efficient kitchen.
• Install a single-bowl instead of a double-bowl sink
• Use a toaster oven or countertop oven
• Use a small, portable dishwasher on wheels
• Add a compact fridge or a combination refrigerator/freezer
Add a New Kitchen to Your Basement
Adding a kitchen can make your basement more useful and enjoyable. When you want a great-looking basement with a functional kitchen, contact the experts at Loudoun Basements.