Add Windows to Your Finished Basement
Open your basement with a window that lets in the light and adds an attractive view. If you have a bedroom in the basement, a window is a necessity.
Why Should You Install Windows in Your Basement?
• Comply with safety codes: Many local safety codes require a bedroom to have an open egress window. That means a window that someone could use to exit the building. It should be a window that opens from the inside and is large enough to allow the average adult to fit through. It should also be reachable from the floor.
• Improve lighting: A window allows more sunlight to enter the basement. This makes the room brighter and more attractive. Without full-sized windows, a basement can feel like a dungeon.
• Add value to your home: A finished basement adds enormous value to your home, and an extra bedroom increases that value even more.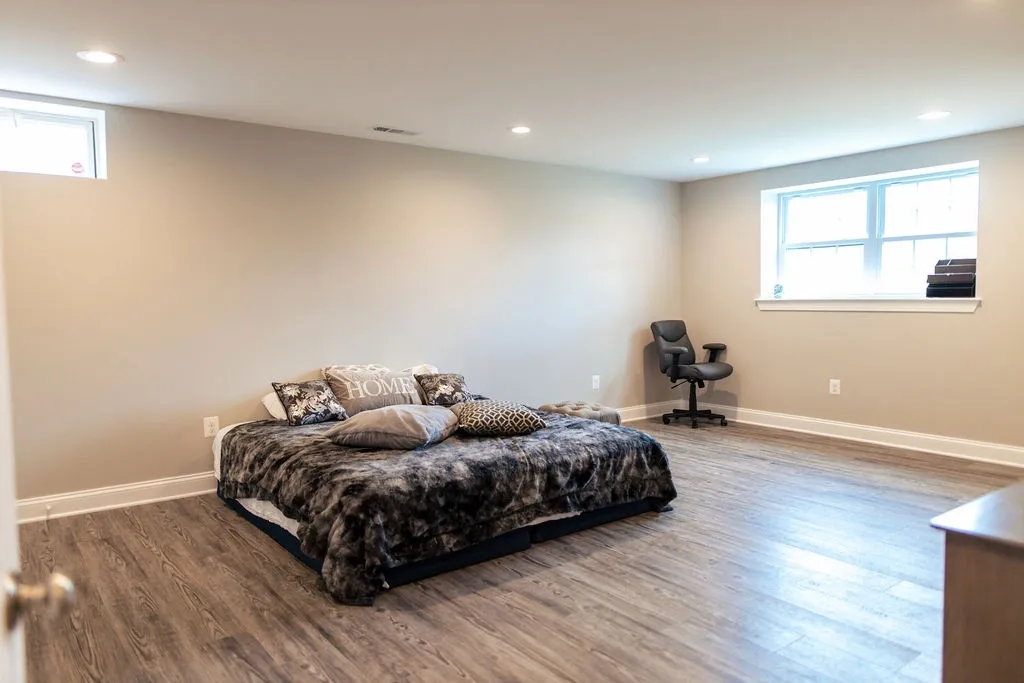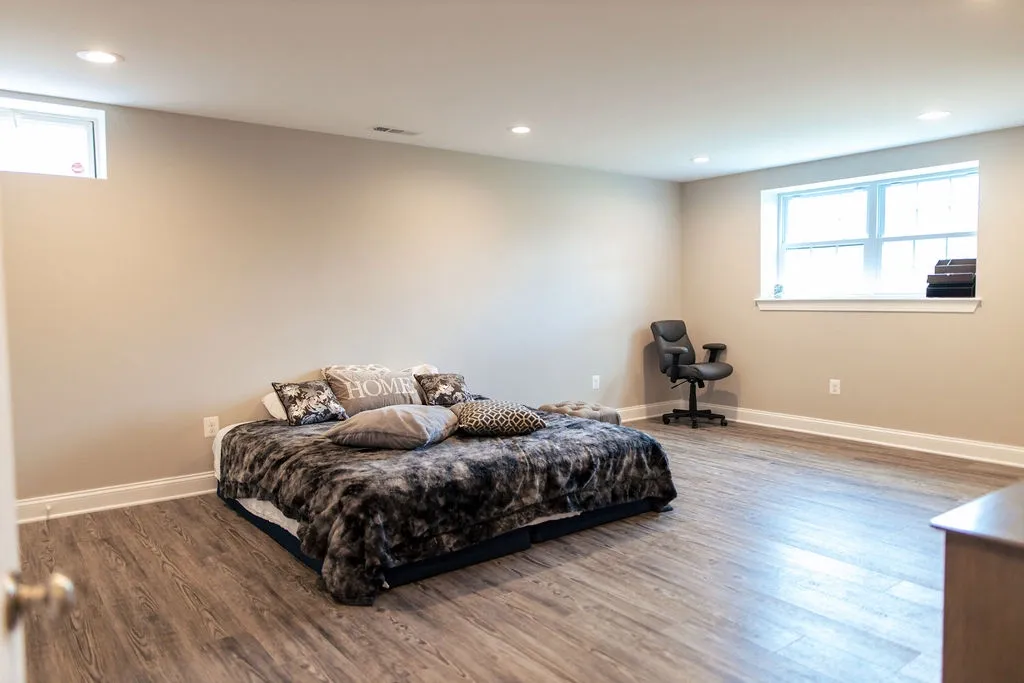 How Do You Comply with Building Codes?
According to the International Residential Business Code, an egress window should be:
• At least 24 inches high
• 20 inches wide at minimum
• Within 44 inches of the floor
• Functional from the inside
• Free of bars or grilles
Virginia follows the same code for basement windows. It also requires basement windows in bedrooms to have a minimum opening of 5 feet below grade. The state code says, "Emergency escape and rescue openings shall open directly into a public way, or to a yard or court that opens to a public way."
What Type of Window Should You Install in a Basement?
You have many options when it comes to basement windows. The following are the types we recommend most often to our clients.
• Slider: Slider windows are fast and easy to install. They're easy enough for most people to use. They allow a full view and direct access to the yard. These are also known as horizontal, single-hung windows.
• Hopper: This is the most popular type of basement window. It has hinges on the bottom that allow the window to open downwards and inwards. These windows let in a lot of air and sunlight. They can be frosted or installed as glass blocks for privacy.
• Casement or crank windows: These windows open outward. The user must turn a crank to make them open. They are a good choice for above-ground basements and for bathrooms.
What Material Should the Window Be Made From?
A basement window should be durable, water-resistant, and easy to maintain. Vinyl, aluminum, and fiberglass are all good choices for materials. They are long-lasting, resist rot and mildew, and are easy to keep in good condition.
Talk to the Basement Experts
Loudoun Basements is your local basement refinishing expert. If you need new windows as part of your basement upgrade, talk to us. Our proven basement finishing process will get you the results you want.