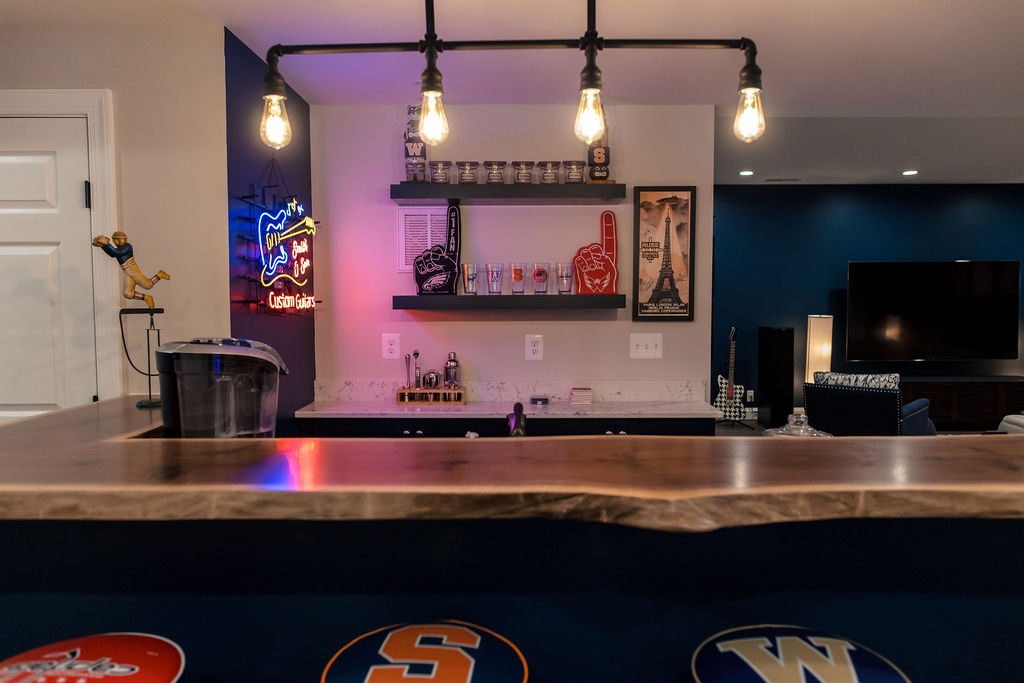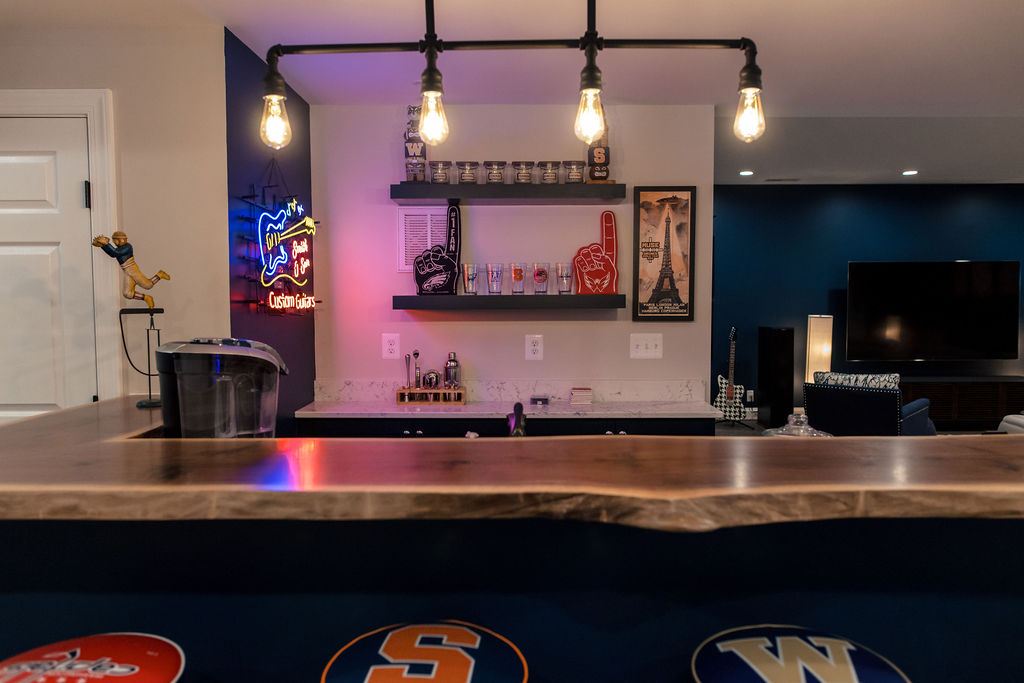 Design the Perfect Basement Bar
A basement bar is a wonderful addition to any home. Use your in-home bar to shed your worries and relax. Catch the game or your favorite movies in relaxing comfort at home. It's also a great place to entertain friends and hold club meetings. Your bar can be as stylish or laid-back as you want it to be. Here are the elements that add up to a basement bar you will enjoy.
What's Your Style?
Do you want an elegant game room, the ultimate sports bar, or your own Tuscan wine cellar? Decorate your bar in your team's colors, or make it a shrine to your favorite hobby. You can have the basement bar you've always wanted with the right choice of flooring, wall treatments, and other elements.
Wet Bar
The ultimate bar includes a sink, running water, and a built-in glass washing machine. Add a microwave and a blender to make your bar fully functional. These will give your bar a professional edge that makes it easy to serve drinks, snacks, and easy meals.
Bar or Counter
Turn your bar into your favorite tavern with a great-looking counter. Wood is a classic choice that works beautifully with any style. Choose marble or simulated marble for an elegant look. For maximum comfort, allow two feet of space for each person. If you want to seat four people, you will need an 8-foot bar. Add barstools for a real barroom feel.
Flooring
The best flooring for your basement bar is durable, waterproof, and low maintenance. Some great options include ceramic tile, laminate, engineered wood, or luxury vinyl tile. These easy-care flooring choices come in every style and color imaginable. To add warmth and color, add an area rug designed for heavy use. You could even use a waterproof, durable outdoor rug.
Seating and Furniture
Create a true lounge with comfortable seating at the bar and in the rest of the room. Add reclining chairs or an overstuffed sectional couch in front of the room's focal point, whether that's a big-screen TV or a fireplace. If space is tight, consider adding a loveseat and a lounge chair.
Refrigeration
Add a built-in fridge to your bar so you don't have to keep running to your kitchen. You can install it under the bar or behind it. If you're a wine enthusiast, add a wine refrigerator that keeps your favorite bottles at their perfect temperature.
On the Walls
A finished basement gives you many options for wall treatments. Paint is a versatile, inexpensive way to give any room a makeover. Choose blue and white stripes for a nautical touch, or try a washed paint effect that mimics the look of old terra cotta. Use deep blues and browns for a warm, cozy feeling, or use vivid colors to create a cheerful environment.
Lighting
Lighting is key to creating the right atmosphere. Pendant lamps are all the rage, and they're ideal in a bar because they mimic the lighting found in many pubs. Add lamps to chairside tables to turn them into cozy reading spots. Use dimmers to create the right lighting at the touch of a button.
Games and Accessories
Games are part of any bar or entertainment room. Set up a bookshelf devoted to box games or video games, and put a card table in one corner. Hang a darts board in a safe spot on the wall. If you have room for it, a pool table is the ultimate bar accessory.
Get the Best Basement Bar in Loudoun County
At Loudoun Basements, we have installed some of the most beautiful basement bars in the county. If you want an inviting, comfortable bar you'll be proud to show off, talk to us.