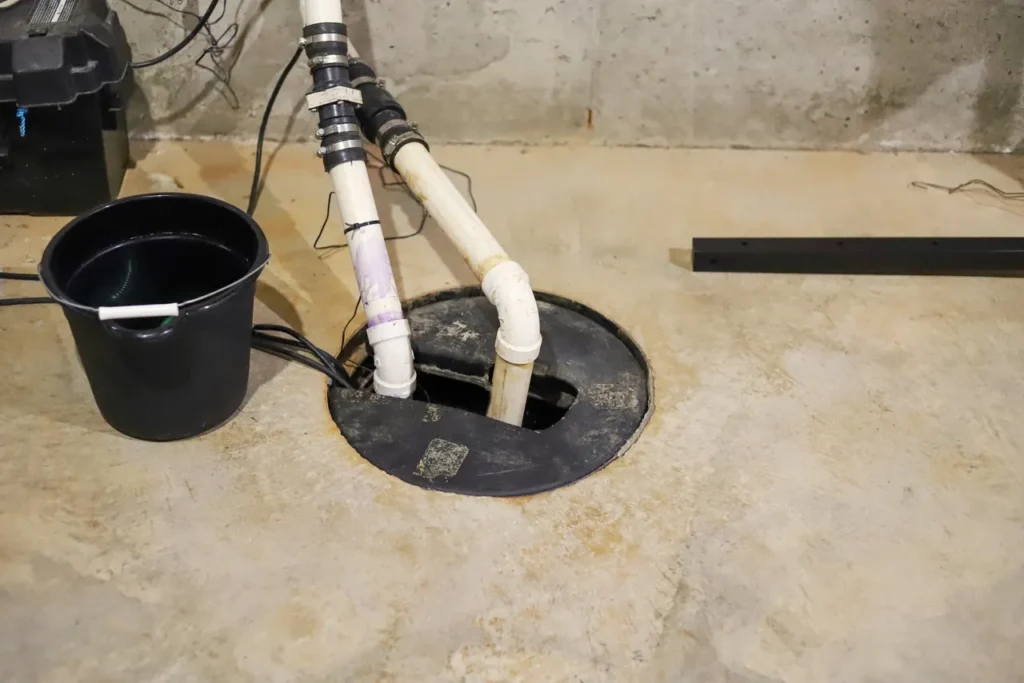 Sump Pump Options for Your Basement
When you're finishing your basement, don't forget about your sump pump system. The right sump pump can mean the difference between a dry, comfortable basement and thousands of dollars in flood damage. What should you look for in a sump pump system, and which is right for you? Here's a quick rundown.
Why You Need a Sump Pump
Even in the driest climates, a basement is at risk of flooding. A sump pump protects you by pumping water out through a discharge pipe and away from the house. In Northern Virginia, with our frequent wet weather, a sump pump is often a necessity.
Choose a sump pump designed for basements. It should have rust-proof housing materials, a cover, and an alarm or alert system.
Pedestal Sump Pump
This is the most common type. It is typically found in the basement or crawl space. In a pedestal pump, the motor is placed above the pump to prevent getting wet.
Easy to use.
The most affordable type of pump.
Easy to repair.
Can be noisy.
An exposed motor makes it more likely to overheat.
Submersible Sump Pump
This pump has a waterproof motor that can work underwater. Because it's installed inside the sump pump, it has a lower profile, which makes it a good choice for a finished basement.
Quieter than pedestal-style pumps.
Stays out of sight.
Safer in homes with children.
More expensive than a pedestal pump.
Requires electricity to run.
Battery Backup Sump Pumps
Pedestal and submersible pumps require electricity to run, so what happens during a power outage? If storms knock your power out, a battery backup ensures your pump will continue working. When the primary sump pump fails, the battery backup pump will automatically turn on.
Battery backup pumps can't replace regular sump pumps. You should use them if the primary pump fails or if there's too much water for the primary pump to handle.
Offer extra protection during floods.
Supply backup in case of power loss or pump failure.
Can handle excess water the primary pump can't.
Batteries must be recharged.
Not designed for prolonged use.
Combination Sump Pump Systems
This hybrid system combines a primary sump pump and a battery backup in one system. This offers the most protection in a single unit.
Easy to install because it's only one system.
Works with AC or DC power.
More expensive than other systems.
Difficult to repair.
Too large for most sump basins.
Which One Is Right for You?
What's the best sump pump for your finished basement? In most cases, we recommend a submersible style with a battery backup. This provides quiet protection that's tucked safely out of sight, and the battery backup gives you extra protection. If a combination system fits your sump basin and your budget, it's also a good choice.
Do you have questions about anything related to your finished basement? Contact the experts at Loudoun Basements. We'll help you design, plan, and create a great-looking, fully functional finished basement.