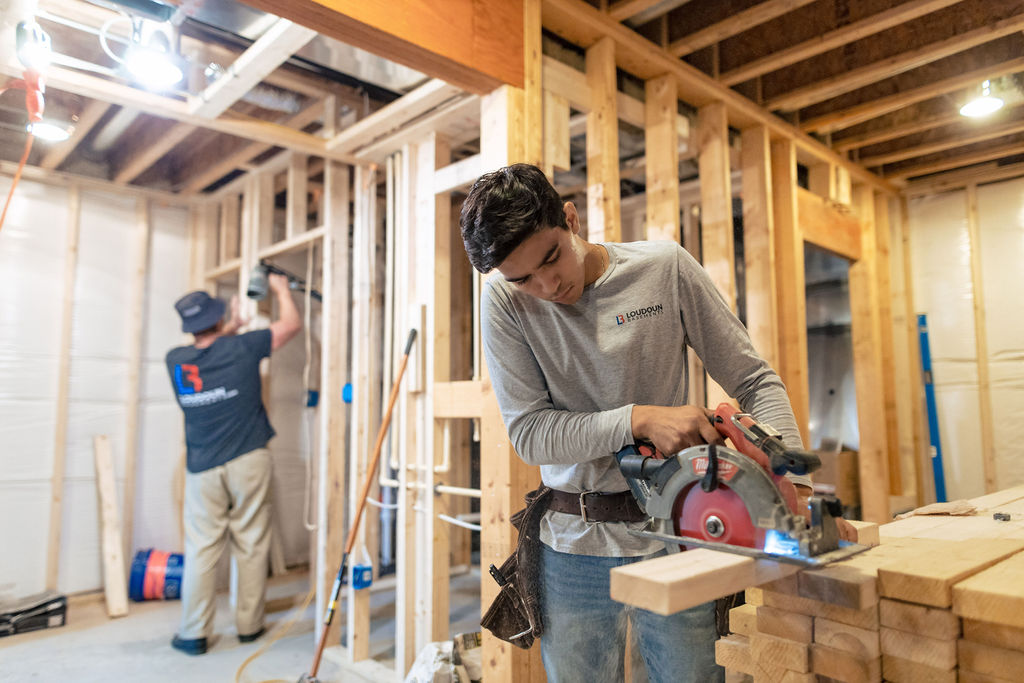 Framing Options for Finishing Your Basement
Framing is one of the most important parts of finishing your basement. When choosing a material for the framing, you may think of the classic drywall and lumber combination, but there are other options.
Steel has recently become a popular alternative for builders and homeowners who want an affordable alternative to wood. Here's a look at the pros and cons of each.
Timber
If you're using wood to frame your basement, use only high-quality timber in standard 2×4 sizes. Since you're installing in an area that is prone to water damage or mold, use pressure-treated lumber.
When your contractor installs it, be sure the base plates make full contact with the cement floor. The plates must be straight. Uneven plates lead to uneven walls.
Untreated timber is affordable, but it's not a good choice for basements in Loudoun County.
Pressure-Treated Wood
Pressure-treated wood is designed to resist mold, water damage, and insect infestation. Basements tend to attract high levels of moisture, especially in high-humidity areas like Loudoun County. This wood is treated with protective chemicals that seal it and protect it from insects.
Pros:
• Durable
• Repels insects
• Can be stained or painted
• Reduces mold and mildew
• Natural, sustainable material
Cons:
• Costs more than regular lumber
• Can't be burned
• May contribute to toxin buildup
Metal Framing
Yes, you can use metal to frame your basement. Although this technique is mostly used in commercial construction, it has become increasingly popular in residential basements. This technique uses cold-formed steel (CFS), which has many advantages over wooden framing.
Pros:
• Lightweight
• 100% resistant to fire and pests
• Won't shrink or split
• Doesn't absorb moisture
• Recyclable and sustainable
Cons:
• May take longer to install
• May not be cost-effective for smaller spaces
It can also be an affordable choice. Shortages in lumber availability have made the cost of wooden studs and other materials go up in recent years. Steel is widely available and may cost less than wood.
Keep in mind that it will look and feel flimsy until you add the drywall and sheathing. These give the CFS framing its full rigidity.
If you're interested in using CFS to frame your basement, talk to a basement contracting professional.
Keep It Dry
Before you begin framing, you must fix any problems related to dampness in the basement. All the time and money you spend on the framing will go to waste if you get water leaks.
If your basement floods a lot, consider some simple repairs:
• Reroute downspouts
• Regrade slopes
• Install a sump pump
At Loudoun Basements, our expert advisers can help you with a plan to get your basement dry before we start working.
Get a Beautiful Basement
If you have questions about any part of getting a beautifully finished basement, talk to Loudoun Basements. We're the local experts, and we can build a basement that's the centerpiece of your home.