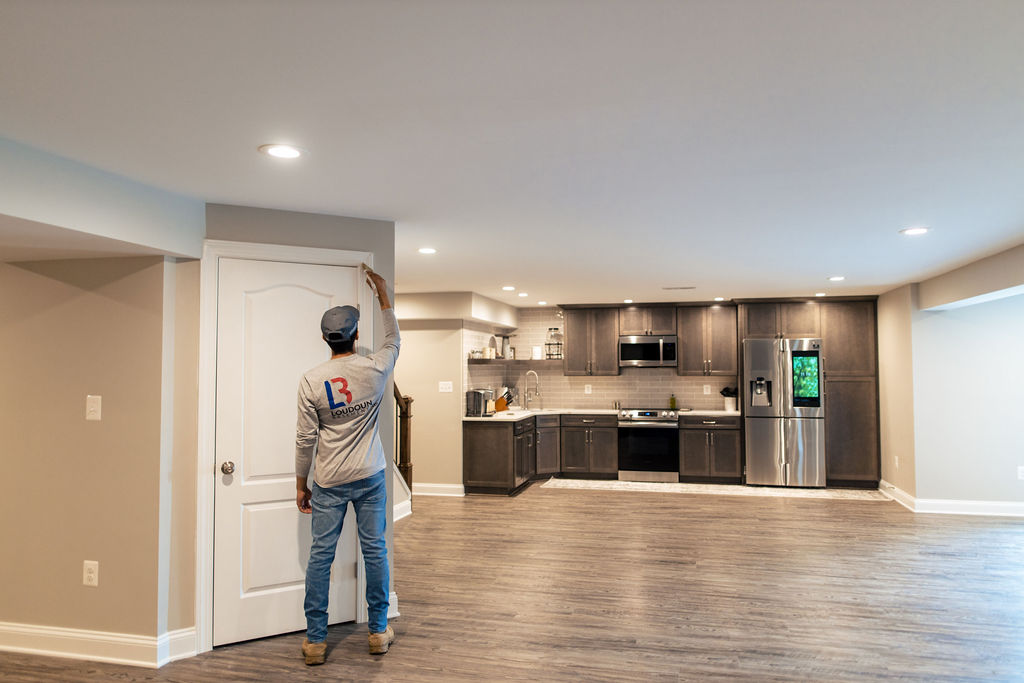 Your home is the center of your life. It's where you eat, connect with family, relax and play. For many people, especially lately, it's also where you work. If you love being at home, why not love it even more? Finishing your basement can add a whole new level of enjoyment to your house.
1. Create a Home Office—and the Tax Breaks That Come With It
If you run your business from home, give yourself the professionalism and seriousness of a separate home office. It's easier to separate your workday from your home life when you set up a room dedicated specifically to work. Experts in work-life balance say it's crucial to separate your work life from your home life if you want to avoid burnout. A tucked-away desk that you reserve for work can help, but a separate home office is ideal.
There's another benefit to separating your home office. If you use it only for your business, you can write off part of your rent or mortgage payment. A finished basement office has many benefits if you're freelancing, running a side gig, or operating a full-scale business from home.
2. Increase Your Home's Resale Value
According to Remodeling magazine, a finished basement offers one of the best returns on investment in real estate. Typically, you can expect to get back 70 to 75% of what it cost you to finish your basement. Add that to the extra space and enjoyment a finished basement gives you, and the value really adds up.
3. Create Another Master Suite
If your family has grown or you're expecting long-term guests, add more space and privacy by finishing your basement. It's the perfect place for an additional bedroom and bathroom. Using your basement, you can expand the livable space of your home without adding an outside wing that would require permits and new construction.
Extra rooms are always a benefit. You can even bring in extra money by renting it out short-term or long-term. Although you can't list a basement bedroom as part of your home's official bedroom count, that extra space will increase your home's attractiveness when it's time to sell.
4. Get the "Man Cave" or Wine Cave of Your Dreams
Do you want to create a fun place for your friends to hang out, share some cocktails and some food, watch the game or unwind after work? Your in-home happy hour will be the envy of all when you design the perfect man cave, wine cave, or below-floors pub. Create the atmosphere you want with the right lighting, flooring, and sound system. Be sure to include a wet bar, indoor grill, and refrigerator or wine cooler.
5. Let the Children Play
A finished basement is perfect for a kids' playroom. Let them have the run of the basement while you keep the rest of the house clean and organized. You'll both enjoy it, and your stress levels will go way down.
6. Escape To Your Hobbies
Use your basement to create an entertainment room, library, sewing and crafts room, or home gym. Set aside a comfortable, finished space where you can enjoy your favorite hobbies at any time. It's a great way to unwind, detach and indulge in whatever makes your life better.
Get Expert Help from Loudoun County's Basement Experts
If you want the extra enjoyment, living space, and value of a finished basement, talk to Loudoun Basements. Our six-step basement finishing process will turn that dark, dreary and unused space into the spectacular bar, office, or entertainment room of your dreams. To learn more, contact us today.