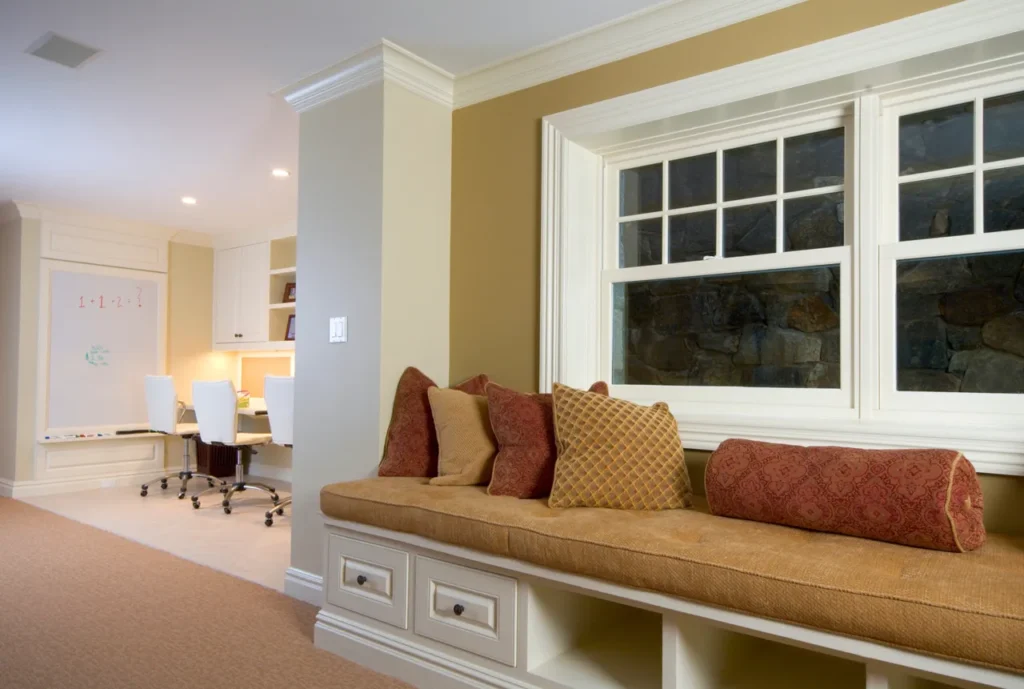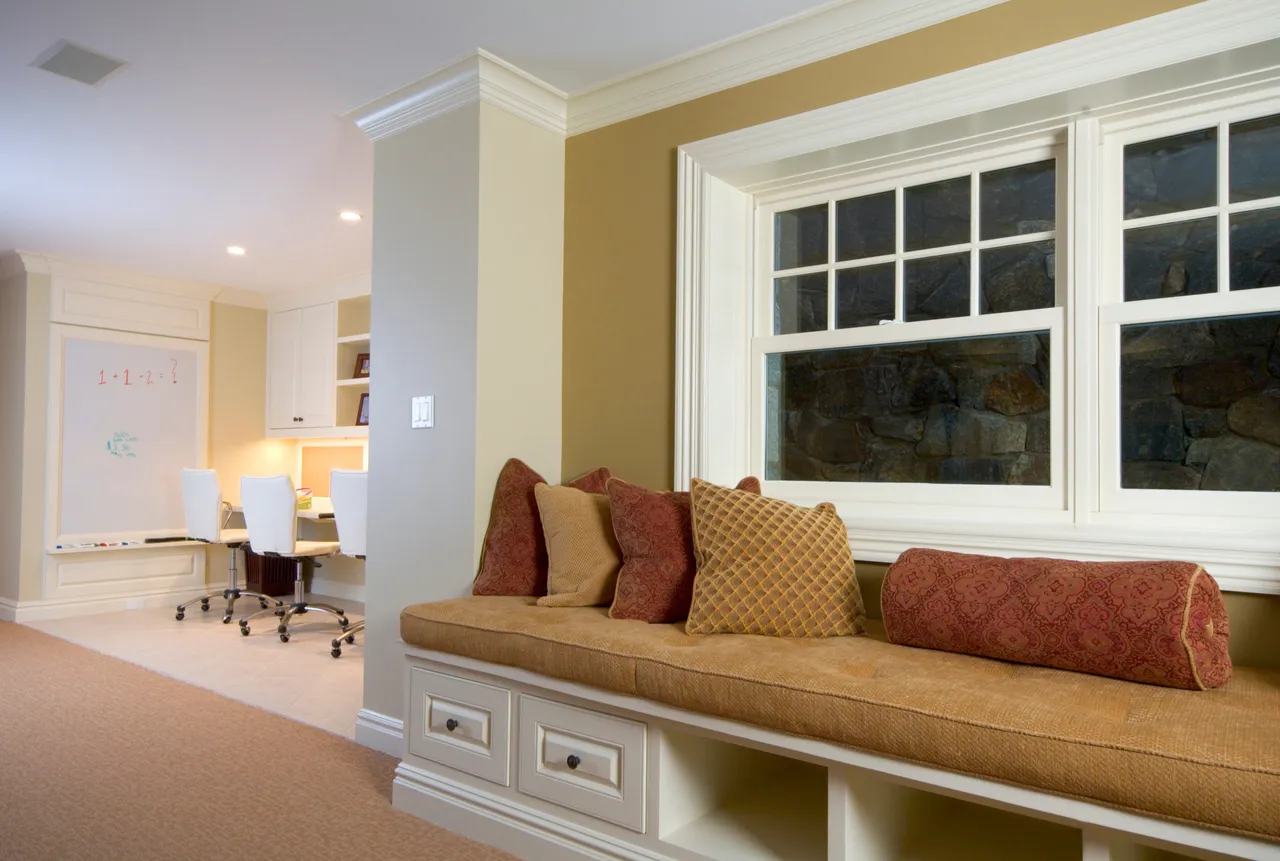 Storage Solutions Ideas Basements
When you're finishing a basement, one problem you may run into is a lack of storage space. You can solve that problem by incorporating smart storage solutions. Here are some affordable, practical ways to stash it all in your basement.
Install Cabinets
Take advantage of all your new wall space with cabinets. They're great for storage because they hide clutter, hold a lot of stuff, and give your place an elegant, finished look. Decide where you want your cabinets. If your basement has a kitchen, that's an obvious place, but there are others.
Cabinets around a bar, for instance, give you a place to stash liquor, bar supplies, food, cookware, and many other items. A long cabinet that runs the length of the wall flanked by open shelves on either side is a solution to many storage problems in your basement.
Cubed Storage
Cubed storage is versatile and easy to use. These shelves usually feature a pattern of open cubes that hold bins, baskets, or plastic tubs. You can switch the bins out to create different looks or adapt the storage to different rooms.
Cube storage with bins is ideal for a children's playroom because the bins make it fun for your kids to put away their toys. With the right design and bins, they can fit in any room. A cubed storage unit also works well as a room divider.
Use the Space Under the Stairs
Get the most out of your basement steps by turning the space under them into storage. A custom or store-bought shelving unit creates the perfect spot for books, games, collectibles, or crafting supplies.
There are many places to look for nicely decorated, well-organized shelves to inspire you. Keep your shelves neat by using cloth or straw bins to hold loose items, or leave them open and use them to display your favorite photos and artwork.
Open Shelving
Open shelving is a versatile solution that works in any room. It's affordable, versatile, and adaptable to any decorating style. Use metal shelves for an industrial look, or install wooden shelves for a classic look. Surround the television with shelving that creates an entertainment center and a place to store books, games, videos, snacks, and more.
Make Your Doors Work
Get double duty from your doors by installing racks or hangers on the back of each. A wire rack attached to the door can hold small, lightweight items like seasonal wrapping, sewing supplies, beauty products, or anything you choose.
Specialty over-the-door shoe hangers can be used for many things. Hang one in the bathroom to stash grooming products, or use one in the kitchen to store spices and kitchen towels.
Add a Bedroom Closet
If you've turned your finished basement into a living space, make room for a closet in the bedroom. Take the opportunity to design a spacious walk-in closet your guests or renters will appreciate.
You can find closet organizers at most home improvement stores or specialty closet retailers. These built-in organizers make the most of a closet's space and make it easy for the user to stay organized.
Build a Basement That Works
A finished basement helps you get more out of your house and your life. Get the most from your finished basement by installing smart storage solutions that keep it neat, organized, and stylish.
If you need help with any aspect of a basement remodel, talk to the experts at Loudoun Basements. We can help you design and build a basement that works for you.