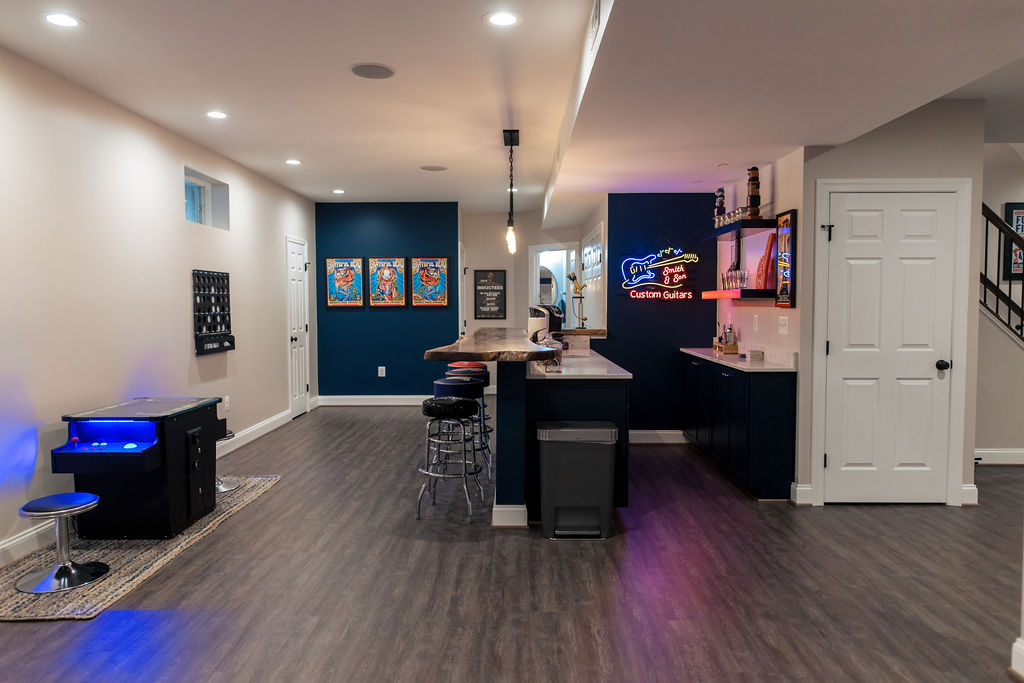 Purcellville
Smith Basement
SMITH BASEMENT
Purcellville
Customer goal: Create space for gathering with friends, family to hang out and special room just for their German Shepherds (the dog room).
Sq footage: 1,350
Project type: Custom features-bathroom/kitchen/media room
Dog room: Fiberglass reinforced wall panels for easy cleaning and cedar lined walls & ceiling along with vent fan for odor control. The dogs can freely come and go from the room to the yard. The cedar and vent fan keep the wet dog smell from getting too strong.
Biggest Challenge: Creating the beautiful style and utility needed for the living space while finding a creative solution to keep the dogs comfortable.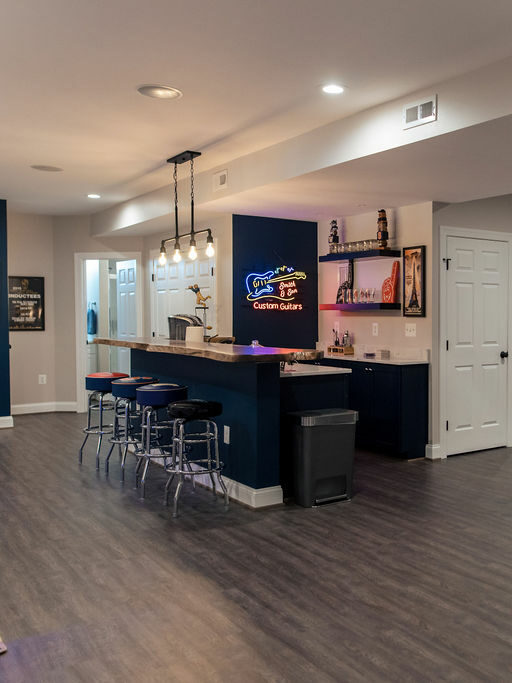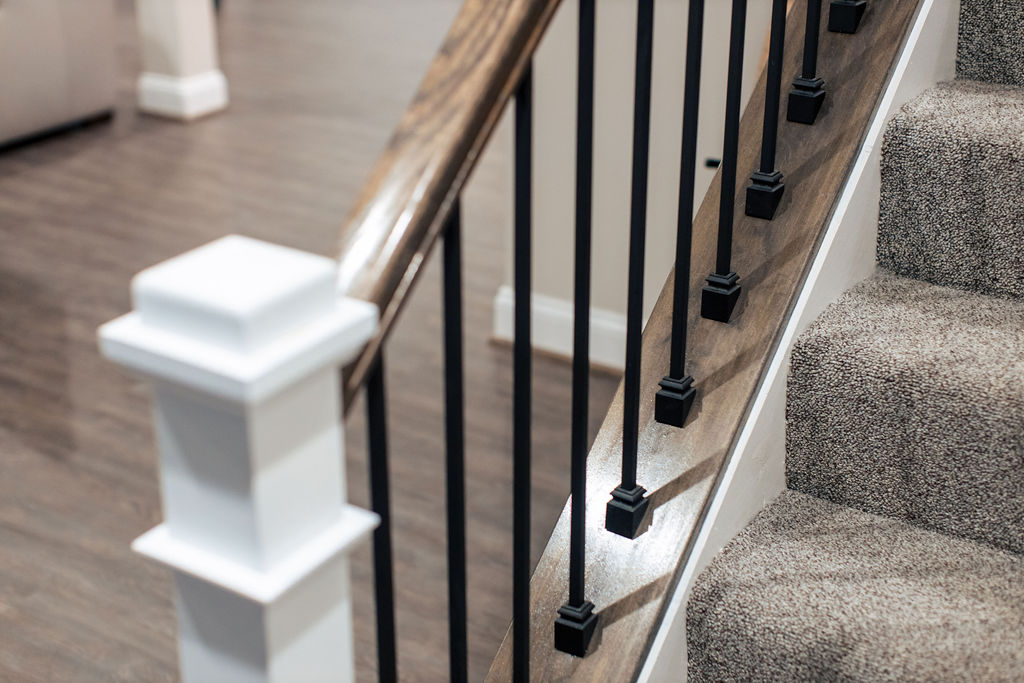 Next Project:
Complete Basement Reno